$2500, 17 Rental Cars, and an Obsession about the Customer's Experience
During a small business owner conference sponsored by Goldman Sachs (available here), Warren Buffett recounted the stories of several entrepreneurs who transformed their meager initial resources into sprawling business empires by focusing on the one priority: the customer's experience. On the surface, Nebraska FurnitureMart and Enterprise Rent-a-Car (the two focal points of Mr. Buffett's presentation) do not have many similarities with managing an efficient and profitable dealership; however, Mr. Buffett argues that a positive customer experience is a critical ingredient to building a successful business regardless of what it's trying to sell. He goes further to explain that while one cannot control the variables and factors that can affect a business at any time, you and your team can always influence a customer's experience and thus drive advocacy for your business.
In the latter portion of his presentation, Mr. Buffett tells a story about a man named Andy Taylor who started a small business now known as Enterprise Rent-a-Car. Mr. Buffett states that Andy "lived by the creed of delighting his customers, working with people, and establishing the relationships with them so that they in turn would want to delight the customers." This mantra enabled Andy Taylor to grow his initial fleet of 17 cars into a business with a revenue greater than that of its three biggest competitors combined.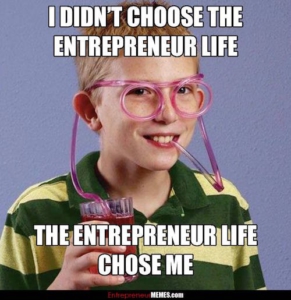 Mr. Buffett further highlights the importance of the customer's experience. "People don't always remember the price they paid," he explains, "but they always remember their experience." This experience is what causes customers to return to a business and often inspires them to bring their friends and family with them. Naturally, Andy Taylor could not personally ensure that every customer had a positive experience as his business continued to grow; but what he could do was establish a culture that allowed him to "multiply himself" through his employees.
Further, Mr. Buffett explains that we cannot control interest rates, the stock markets, or supply chain challenges. These difficulties and challenges randomly occur and the best we can hope to do is establish effective mitigations. That said, the one thing that a business can control each and every day is how it treats its customers. Andy Taylor understood this fact and transformed 17 "very ordinary cars" into a rental car empire. To paraphrase Mr. Buffett, businesses that delight their customers excel while those that fail to do so are not in business for long.
So how does a dealership facilitate a positive customer experience in a world accustomed to getting results as fast as a 5G network can deliver them? We believe the answer revolves around minimizing the time spent in a dealership and maximizing their time to do the things they want to do. Your lobby can have the best coffee in the world, comfortable chairs, and a high definition TV but still fail to deliver a positive experience if your customers spend their entire Saturday morning there waiting for a repair. Further, you can have the best technicians in the world, but still fail to delight your customers if you keep them on hold for 30 minutes before they talk to a human being who can schedule an appointment.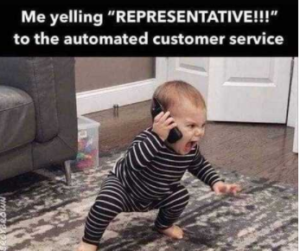 The point is that this world moves fast and your team has to keep pace with it. People often work multiple jobs, spend hours in Zoom meetings, and answer email late into the evening. Naturally, they want to spend their limited free doing something other than waiting for their car to come off a service rack or a human to take them off hold. If your team can minimize the time required to schedule an appointment and establish the operational efficiency required to get a car in and out of the service bay quickly, than you are a couple of friendly smiles and a decent cup of coffee away from a positive customer experience.
Modern technology offers a solution. Automated appointment scheduling enables your customers to book and change appointments without having to spend a single second on hold. Data and performance analysis helps your dealership become more efficient so your techs spend their time fixing vehicles instead of waiting at a parts counter. All of these "behind the scenes" systems and processes boil down to a customer getting back on the road in a safe and reliable vehicle quickly so they can spend their Saturday morning at their kid's tee ball game and not watching HGTV in your lobby. Fast service, friendly employees, and an above average coffee provide decent odds that your customers will return in the future and maybe bring their friends and family members along with them.
To close, please understand that there are three types of variables that can affect your business: those you cannot change, those you can slightly change, and those over which you have complete control. As per Mr. Buffett's presentation, you cannot change things like interest rates, the stock markets, or natural disasters. Those factors have a mind of their own and you can do little more than buckle down and ride out the bad times. You can change things like pricing and labor rates a bit, but those alterations are a delicate balancing act. Charge too much and your customers will head to your competition. Discount too much and you lose money.  Customer service is the one the thing that you can affect each and every day. You and your team can develop creative and innovative approaches towards building rock-solid relationships with your customers and inspire them to return to your dealership again and again. Paradoxically, the best way to get a customer to return to your dealership is to keep there for the shortest possible time.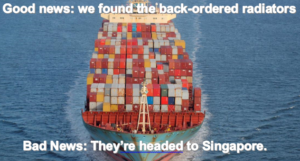 Get them booked, get them taken care of, get them back on the road, and you will get them back.
Want to learn more about how Sophi CX can delight your customers and keep them coming back?
Subscribe to our Newsletter
Get tips and tricks to create efficiency and drive revenue for your dealership.