The AI-powered customer experience platform for auto dealers
Omni-channel, AI-driven automation for every stage of the customer journey.
Serve more customers with better service
Driving the Efficiency Frontier
The efficiency frontier represents the natural trade-off between the number of customers you can serve and the quality of service you can provide.  Our AI-powered customer experience platform for auto dealers enables your sales and service departments to serve more customers with a personalized quality experience that drives customer satisfaction, loyalty, and retention.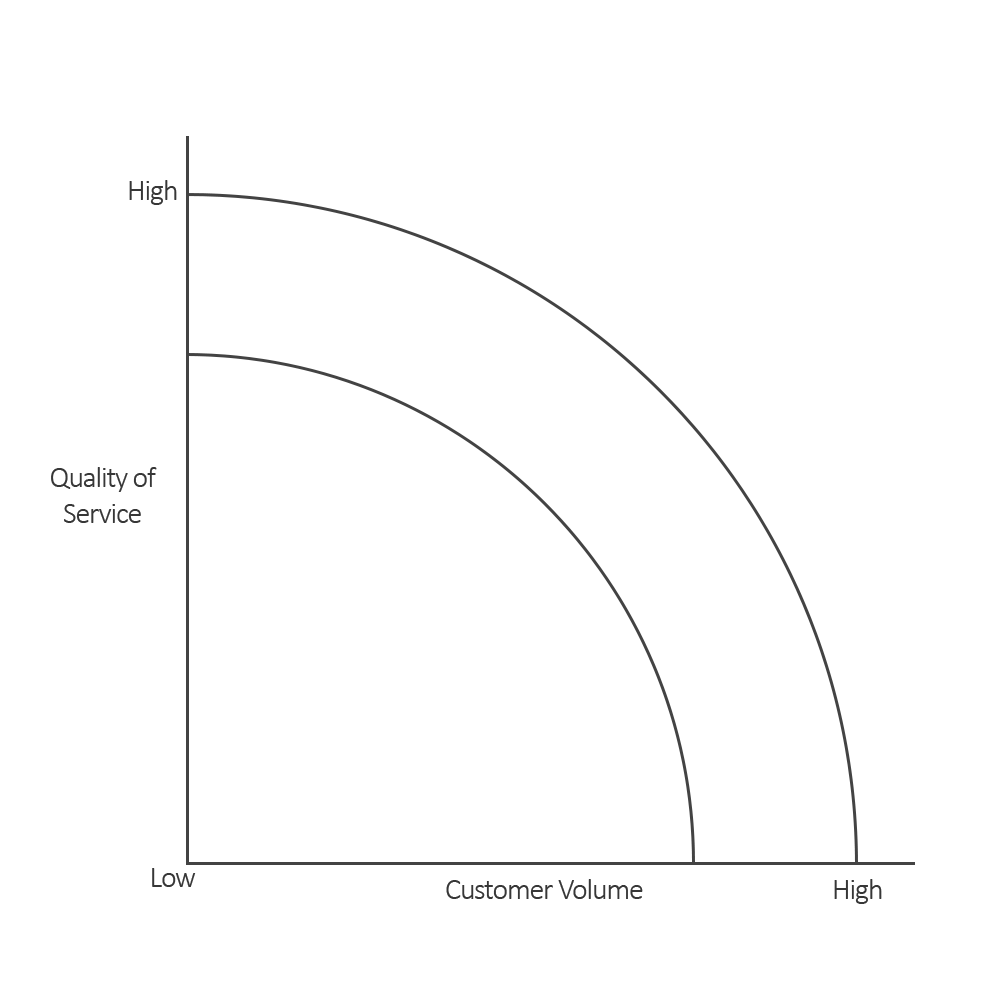 1
High quality of service to few customers
2
High volume of customers with low quality of service
3
You can only be as efficient as any point on the efficiency frontier
4
Auto Labs pushes the boundaries of the efficiency frontier, so you can offer excellent service to more customers
Communicate across all channels
The customer journey for sales and service departments are split across online, mobile, social, and in-person touch-points with the average customer having 24 online and offline touchpoints before purchasing a vehicle. Changes in customer communication behaviors, expectations, and preferences require dealers to adopt an omni-channel strategy that's seamless and personable for consumers.
Designed to boost customer