A SALES AND MARKETING LOVE STORY IN FOUR ACTS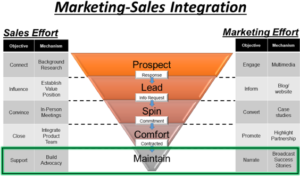 Thank you for attending the curtain call of our four-part sales and marketing integration series. During this swan song, we want to explain why this process does not end after the customer forks over their hard-earned money to your team; rather, it continues in pursuit of a final transformation of the customer becoming an advocate for your organization. Unlike a blackjack table in Reno, our conversation does not end with the exchange of money for product (or splitting nines when the dealer is showing a face card). Our experience has taught us that following up with our customers accomplishes two things: 1) it communicates that we care about their experience and 2) we can learn what we did well and what we need to improve.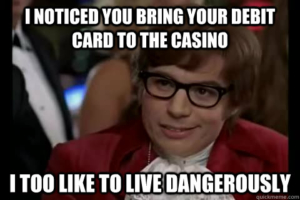 This last phase focuses on one word: maintain. Your sales team needs to maintain the customer's post-purchase excitement and strive to build advocacy. The customer must feel the same level of confidence a month after making their initial purchase as they did the moment they stepped out of your front door. To this end, a simple phone call tells the customer that you care enough about their experience that you are taking time to follow up with them directly. A text or email serves as an adequate substitute.
Ultimately, the customer must understand that your team will address their post-purchase issues or concerns, if necessary. Your customers will appreciate this outreach and share their experience with family and friends. You can't buy this level of endorsement, so the extra effort is well worth your time.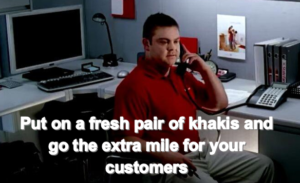 At the same time, your marketing team maintains momentum by broadcasting your customers' positive experiences. Customer testimonials are an extremely powerful tool for attracting new prospects. That said, unless you provided a life altering experience (hopefully in a good way), your customers might hesitate to take the time to sing your accolades with a testimonial. Even a simple request for an online review might drift unanswered into the Gmail ether. Consider their feedback as something worthy of investment and offer a coupon or discount to use during their next visit. You can raise the stakes by offering a more substantial discount if they are willing to provide a short video testimonial. Not only are you making a review worth their time, you are subliminally pulling them back to buy more stuff.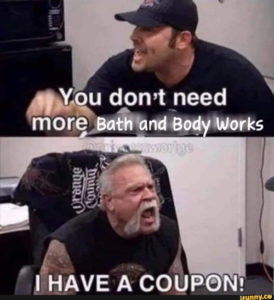 Let us return to our make-believe dealership that just sold four brand-spanking-new luxury snow tires to a happy customer. Assuming our process worked as designed, the customer is convinced that they snagged an amazing deal on their snow tires and enjoyed a fantastic experience all the while. Understanding the potential opportunity associated with this sale, your team mobilizes to transform that customer into an advocate and broadcast their positive experience to future prospects.
Someone from your sales team plots a reminder on their calendar to call that customer in two weeks to ensure that their snow tires are meeting their expectations (Sophi CX can do this automatically, so give us a shout to learn more). During this call, the salesperson will also ask if your team can do anything better next time and pass that feedback along to your organization. While the clock ticks on your salesperson's calendar, your marketing team follows up with an email that includes a link to write an online review and the means to obtain a $5 coupon on their next oil change in exchange for their feedback. Further, the customer can get the same oil change for half price if they provide a video testimonial.
Maintain Phase Objective: The customer's high-quality experience continues after their purchase and transitions them into advocates for your organization.
You and your team understand that following up with the customer and collecting their feedback either directly or indirectly costs money. But as we've said previously, this is a worthy investment. The potential business created by advocacy or testimonials offsets this cost and provides your dealership with credibility that very few marketing campaigns can provide. A third party's opinion of your dealership carries much more weight than the most flawless TV commercials and social media advertisements.
So now it's time to draw the curtain on our four-part sales and marketing integration series. We hope you found a few nuggets and enjoyed the best memes that our Gen X creativity could produce (one day, we'll hire some Gen Z people, but until then, you're stuck with us). In the end, we hope you understand transforming prospects into advocates is a fluid journey that requires an integrated approach from both your marketing and sales teams. Forcing these two groups to work together develops a cohesive message and optimizes the time and money you are dedicating to make money while providing your customers with elite service. We all know customers vote with their debit cards (or checkbooks if you're our age), but ultimately, success is not based on an initial transaction. Rather, one achieves true Nirvana when your customers refuse to buy from your competitors and convince their friends and family to do the same.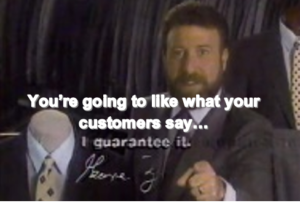 Good luck, and remember, we here at Auto Labs are always happy to help you and your team meet and exceed your potential.
Want to learn how Sophi CX can accelerate your customers' journey to light speed?
Subscribe to our Newsletter
Get tips and tricks to create efficiency and drive revenue for your dealership.