Coupons are for Closures
How Technology Can Optimize Customer Dialogue
Many of us recall the watershed moment in Glengarry Glen Ross, in which Alec Baldwin unleashes a profanity-saturated tirade upon a morose and failing group of salesmen and demands that they adhere to ABC: "Always Be Closing." But how does one arrive at the point of closing a deal? We all know it is a journey that is guided by dialogue with a customer that you must orient, cultivate, and adjust to maintain its relevance. And while we certainly do not need Alec Baldwin to arrive in our office and threaten to either give us a set of steak knives or to fire us outright, we do need to remember that we can augment our dialogue with technology to better guide our efforts.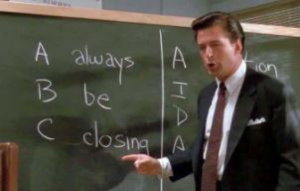 Ionos' Digital Marketing Guide tells us that a marketing-focused customer dialogue consists of a "reciprocal exchange of information between the provider and the consumer." Intuitive yes, but as we begin to unpack this definition and place it into practice, we begin to understand that this concept is more easily said than done. Taking a step back, we can argue that information flow parallels the fundamentals of supply chain management with respect to delivering the right message to the right person on the right medium at the right time. However, it's worth noting that we must be able to receive the right feedback to understand if we're being effective. Furthermore, consider leveraging technology to make your messaging more effective and lighten your staff's workload–what sale's person doesn't struggle with the follow up?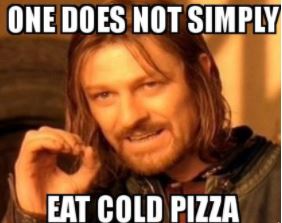 Think of it this way: someone in an apartment building orders a pepperoni pizza from your restaurant. Do you go door to door and ask if they want the pizza? Odds are you won't make it very far because, come on man, it's a pizza, but you are not going to deliver that pizza to the person who actually ordered it. Let's say you eventually find the pizza's rightful owner, but you're going to hand them a cold pizza. And who wants a cold pizza besides hungover college students looking for breakfast? So, to recap this scenario, you either delivered your pizza to the wrong apartment or handed your customer a cold pizza they no longer want. Moreover, the dialogue at the end of this transaction will more than likely consist of the customer telling you that they will never order another pizza from again–your customer loyalty and retention just took a hit!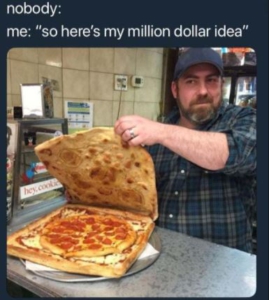 So, let's start from the top with our pizza metaphor. Not everyone wants a pepperoni pizza every evening, but you know that a handful of people do on any given night. So how do you find them? Well, you could post advertisements on social media and hope that you get lucky or you could leverage AI's help to analyze a mountain of data to best predict which of your customers will be jonesing for pizza at 8:00 on the second Thursday of the month. Next, you can target those customers with a tailored message to let them know about a special on pepperoni pizzas that just so happens to be running on the second of Thursday of every month to reward customers such as themselves for their loyalty. Sounds like this is a done deal once you've swiped their credit card and dispatched a delivery driver to the residence, right? Well, it certainly is if you don't value turning a customer into an advocate, but we believe there are a few extra steps.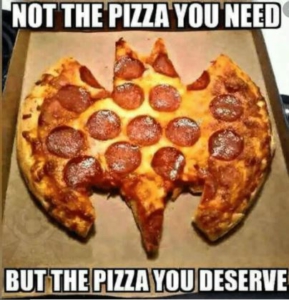 When the delivery person arrives at the house, he/she becomes the face of your business. Everything that happens in the next couple of minutes will define how your customer perceives not just the delivery person, but your entire enterprise. This moment in time is arguably the most important, for it could very well be the first time the customer interacts with an actual human prior to chowing down on the first pizza slice before Thursday Night Football. Your systems and procedures have curated this moment during which an employee becomes the ambassador for your brand. Assuming that your delivery person is on time, courteous, and conducts him/herself in a manner that facilitates future business, you've overcome the second to last hurdle during the customer dialogue process.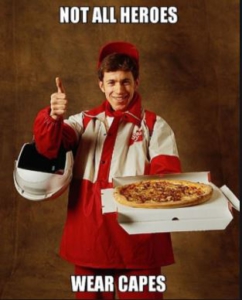 What's the last step? Well, it's receiving feedback from the customer and setting the conditions for future business. Something as simple as offering a discount on their next pizza in exchange for feedback or calling them directly to ask about their experience is a critical part of the customer dialogue. You are demonstrating that you value their opinion and want to optimize future deliveries. Further, you can sweeten the pot by offering some coupons for their next pizza to increase the odds that they'll order from you and not your competition. Remember, coupons are for closers.
Ok, so let's take a pause and admit that cultivating an effective dialogue takes a lot of effort and time. You have to analyze a tremendous amount of data to find the right customers, train your employees to serve as ambassadors of your brand, create platforms for your customers to provide feedback, and follow up with your customers to validate your approach. In your dealership, a lot is happening and often competing priorities impede the dialogue with your customers. This is a tough problem, but we have a solution.
Recall that the first face-to-face interaction with your customer is the most important part of the dialogue. Your service advisors are the front lines, and need to make that customer their priority. Naturally, you want to spend your time and resources ensuring that this engagement is successful. This is where Sophi CX can help you. She can analyze the data, find the right customers, engage them with a targeted message and thus allow you and your staff to focus on the customer's perception the minute they actually set foot in your dealership. Additionally, Sophi CX can follow up with your customers and provide real time information that will allow you to instantaneously react to issues or capitalize on new opportunities. 
We at Auto Labs pride ourselves on the success our customers have had with increasing their RO's, including customer pay. We consider facilitating the customer dialogue during recall campaigns as our key competency. Sophi CX sifts through the mountains of ROs and helps your dealership keep your customers safe by rapidly addressing safety concerns with their vehicles. Sophi CX handles the entire process with the exception of the face to face interaction….that is your job and you need to concentrate on being successful in that moment. After your team gets the customer back on the road, Sophi CX completes the dialogue by following up with the customer to ensure that they received elite service while at your dealership.
Wrapping up, Sophi CX handles the routine so you and your team can handle the critical. She does the nug work so your staff can focus on other priorities. In short, Sophi CX crunches the numbers so you and your staff can "Always Be Closing."
Sources:
https://www.ionos.com/digitalguide/online-marketing/online-sales/dialogue-marketing-interactive-relationships-with-customers/
Want to learn more about Sophi CX propelling your NPS to the next level?
Subscribe to our Newsletter
Get tips and tricks to create efficiency and drive revenue for your dealership.